Since the coronavirus pandemic started last year, many members have told us you have found it difficult to buy the building materials you need.
Some building materials have been put on allocation, in other cases, prices are on the rise. We know that this is making it really hard to accurately prepare for and price your jobs.
We are using the media to get your message out there. We are talking to industry and to politicians, and calling on the manufacturers to keep supplies flowing to the merchants, to ensure long-term support for smaller companies. However, with record demand across the world for construction products, the situation is likely to remain difficult for the next six months. We recognise the urgency of the situation and will keep you updated. Please get in touch to share your experiences.
Latest updates
15 July 2021: Latest meeting of the Construction Leadership Council's Product Availability Group. Builders, merchants, manufacturers and Government discussed a largely unchanged picture, and the ongoing impact of a shortage of HGV drivers. You can read the latest Construction Product Availability Statement on the CLC website.
July 2021: The UK's leading hard landscaping manufacturer, Marshalls, has updated its offer to FMB members. Check out their Supplier Directory pages for the help they can provide to keep your building schedule on track during the challenges posed by material shortages.
Ongoing: The CLC is in discussions with JCT about introducing flexibilities into their contracts in order to reflect the impacts of materials shortages.
Resources for FMB members
How to manage the impacts of material shortages
Let your clients know what's happening. You can use one of our Word template letters to give to clients whether starting a new job or managing an ongoing project.
Consider adding a timeframe to your quotes, explaining that prices are currently very unpredictable due to global demand.
Put a simple change clause in your contracts, to give you some flexibility if prices change. Read our guidance on how to insert flexibility into new contracts and tenders or find out more in our article The importance of adaptability in construction contracts.
Keep in regular communication with your clients throughout a project. Be open and honest about the situation you (and the whole industry) is facing finding materials.
Try to plan ahead where you can. If you have an existing relationship with a merchant, let them know what jobs you have coming up and they will work with you to try to find the products you need.
How we are representing your views
This is a global problem, and the whole of UK construction is facing unprecedented demand. But we have been clear with our industry colleagues, with Government, and in the media: Supply chains must be kept open to all parts of the industry, and in all parts of the country. The smallest customers must be treated fairly and have transparent access to allocations where these apply.
We have written to the UK Construction Minister on two occasions to raise your concerns about this issue. We have also briefed the Housing Minister, including a case study from an FMB member, and officials in the Ministry of Housing and Homes England about the shortages and the impact that they could have on national house building targets.
An MP tabled questions on our behalf for answer by the Secretary of State for Business, Energy and Industrial Strategy asking what steps they are taking to address the national shortage of building materials. These included questions on the impact on small to medium-sized (SME) firms, on the impact of the Government meeting its EPC target for UK homes, and finally regarding the implications for housing delivery.
An MP also raised this issue with the Secretary of State for Business, Energy and Industrial Strategy, on our behalf, during July's Business, Energy and Industrial Strategy Oral Questions.
We have briefed the Planning Advisory Service, who provide support to local planning authorities, so that planners are understanding of builders who need to swap materials part-way through a housing scheme.
We are raising awareness of the issue to consumers in the media, and have been quoted in the Financial Times, the Daily Mail, the I (in print and online), on LBC Radio, and BBC online. We were also featured on BBC London (from 1.02s in) and across a wide range of regional BBC radio stations.
The FMB forms part of the Construction Leadership Council Products Availability Group, which brings together representatives of the merchants and manufacturers to share information. FMB members regularly attend these meetings and share feedback on shortages that they have gathered from across the membership.
Latest news on building materials
Get involved
Do you want to know more about this campaign or are you an FMB member and would like to get involved? Then please email our policy team.
Follow us on Twitter @fmbuilders
(2/2) With almost half of small house builders saying that the planning system is one of the biggest constraints on their ability to build more homes, the system is in urgent need of reform. #constructionnews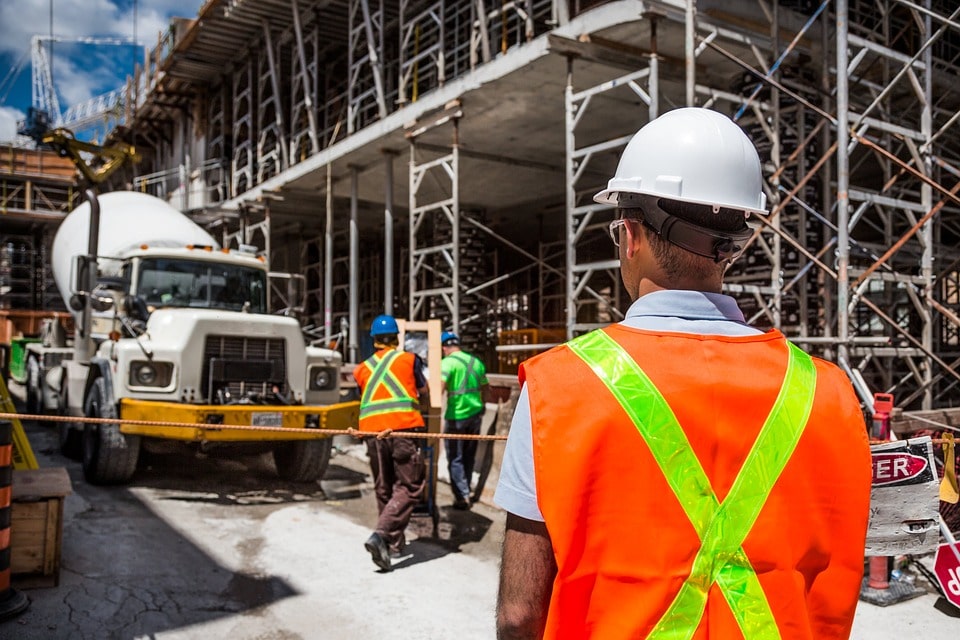 (1/2) 📢40 years ago, 40% of new homes were built by SME house builders. Today, these local building firms build just 12% of the country's new homes. 👉 https://t.co/P6dF6rSD4Y #FMBPolicy https://t.co/g1wfYq5dR7
RT @MrNickKnowles: Virtually vibrating with excitement to be back which is appropriate as it's a virtual event this year but the team have…
Follow us